Trust our team of skilled professionals to expertly handle all of your dry cleaning needs at REVIVO. We pride ourselves on offering the best possible rates without compromising on quality. Our commitment to using only eco-friendly, soft-grade cleaning products means your treasured clothes are in safe hands.
Experience the difference when your clothes return from REVIVO, looking and feeling crisp and fresh. Our advanced cleaning technology and gentle cleansing agents are designed to extend the life of your garments, preserving their color, shine, and fabric quality. Don't wait – take advantage of our unbeatable deals today!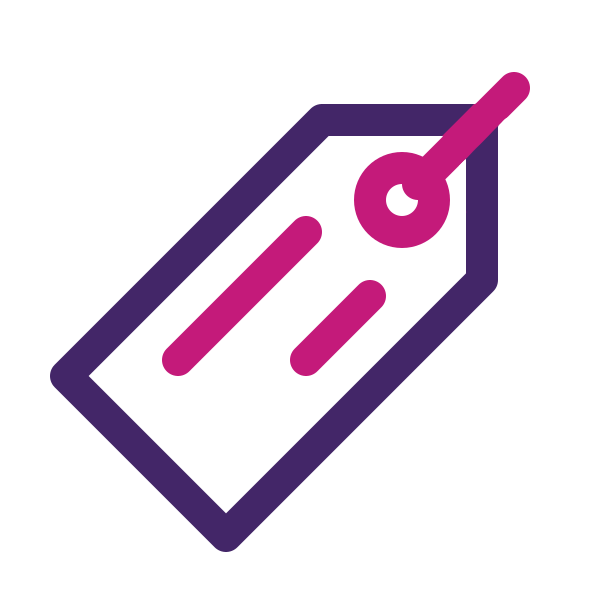 1. Tagging
To avoid mixing of clothes
2. Inspection & Sorting
Segregating clothes basis color fabric and garment care details
3. Spot Cleaning
Cleaning of stains with organic spotting chemicals using German technology
4. Processing
American machinery put into action with German Eco-Friendly solutions
5. Softener
Best quality softeners are used for the soft finish to each article
6. Pressing
Steam based pressing for apt finish to the garment
7. Quality Assurance
Each clothe inspected for the best quality delivery
8. Packing
Hanger/Packing (as desired) Bio-compostable packaging for a human body & environment hazard protection
Designer labels/ couture/ Leather item/ Wedding clothing/ Luxury clothing/ Shoes/ Custom made attire etc
(tariff is dependent over fabric & embellishment, shared upon due assessment)
Shirt / T-Shirt
Jeans / Pants / Pyjama
Shorts / Track Pant / Capri
Tie / Mufler / Winter Cap
Thermal Inner
Sherwani Dupatta
Shirt / T-Shirt / Top
Jeans / Pants / Salwar
Shorts / Track Pant / Capri
Slacks / Stocking
Scarf / Stole / Winter Cap
Bikini / Brassieres
Swimming Costume
Petticoat / Vest
Cape / Shrug / Vest
Plazzo / Choodidar
Blouse Light
Short Dress Light
Dupatta Light
Shrara Light
Jeans / Pant / Pyjama
Kurta / T-Shirt / Coat
Capri / Shorts / Dangree
Dress Small
Waist Coat
Sweater Half
Swimming Costume
Skirt
Tie
Bed Sheet Single
Pillow Covers
Bed Spread Single
Cushion Covers
Hand Towel
Handkerchief
Socks
Table Cloth
Towel
Cushion Cover
 Duster
Table Runner
Table placemat
Dust Bag
Apron
Coat / Blazer
Jacket Half / Sweater Half
Kurta Light / Dhoti
Waist Coat / Sweat Shirt
Sweater / Nehru Jacket
Sweat Pants / Jacket light
Dress
Jacket Half
Cardigan
Sweater
Ladies Kurta Light
Saree Light (Cotton)
Blouse Heavy
Short Dress Medium
Long Dress Light
Skirt Light
Woolen Kurta
Coat
Pullover
Sharara Light
Kurta Pyajama
Jacket
Suit 2 Pcs
Girl Suit Ethnic
Gown
Lehnga
Long Coat
Jacket Half
Sweat Shirt
Bed Sheet Double
Bed Spread Double
Chair Covers
Foot Mats
Gloves
Curtain without lining
Quilt Cover
Mattress Cover
Chef Coat
Jacket / Overcoat / Longcoat
Suit 2 Pcs / Safari Suit
Dhoti Kurta
Kurta Pyajama Light
Kurta Heavy
Kurta Pyjama Light
Ladies Suit Ethnic
Saree
Gown Light
Jacket / Overcoat / Longcoat
Shawl Light
Jumper / Dangree / Jump Suit
2pc Ladies Suit Light
Ladies Kurta Heavy
Saree Medium
Long Dress Medium
Jacket Medium
Dupatta Heavy
Sharara Medium
2pc Lehanga Light
Sherwani
Suit 3 Pcs
Lehanga 3 pc
Tuxedo
Heavy Gown
Blanket
Quilt
Comforter
Curtain With Lining
Blanket / Comforter / Quilt Single
Back Pack / Laptop Bag
Cloth Bag
Bolster pillows
Cushion
Neck rest pillow
Laptop Table Mat
Heavy bed sheet
Suit 3 Pcs
Jacket Heavy
Kurta Pyjama Medium
Sherwani Light
Kurta Heavy
Overcoat Furr
Lehnga Skirt
Co-ord Set Light
Suede Dress Small
2pc Ladies Suit Medium
3pc Ladies Suit Light
3pc Lehanga Light
Long Dress Heavy
Jacket Heavy
Saree Work
Overcoat Furr
Sharara Medium
Jump Suit Work
Business Suit
Drape Saree
Sherwani heavy
Suit 3 Pcs Heavy
Lehanga 3 pc Heavy
Tuxedo Party
Heavy Gown
Blanket Double Ply
Quilt Double Ply
Comforter Double Ply
Blanket Double/Heavy
Quilt Double/Heavy
Comforter Double/Heavy
Velvet Curtains
Blackout Curtains
Embroidered Curtains
Triple Lining Curtains
Foot Mat Heavy
Table Cover Embroidered
3pc Ladies Suit Medium
Saree Heavy
2pc Ladies Suit Heavy
3pc Ladies Suit Heavy
Gown Heavy
Shawl Pashmeena
2pc Lehanga Heavy
3pc Lehanga Medium
2pc Lehanga Medium
*Prices are subject to change without prior notice.
*GST Extra | Minimum Billing 300+GST
*T&C Applied
*Charges for Premium Dry Cleaning will be confirmed after final inspection at the store, subject to actual fabric, size & quality of the clothes.